How do you know you'll love the way your new favorite shirt fits if you can't try it on? Don't worry, Dyed & Company has you covered.
See the following size guides, pay attention to size notes on individual product descriptions (especially on Updyes), and contact us if you have any questions.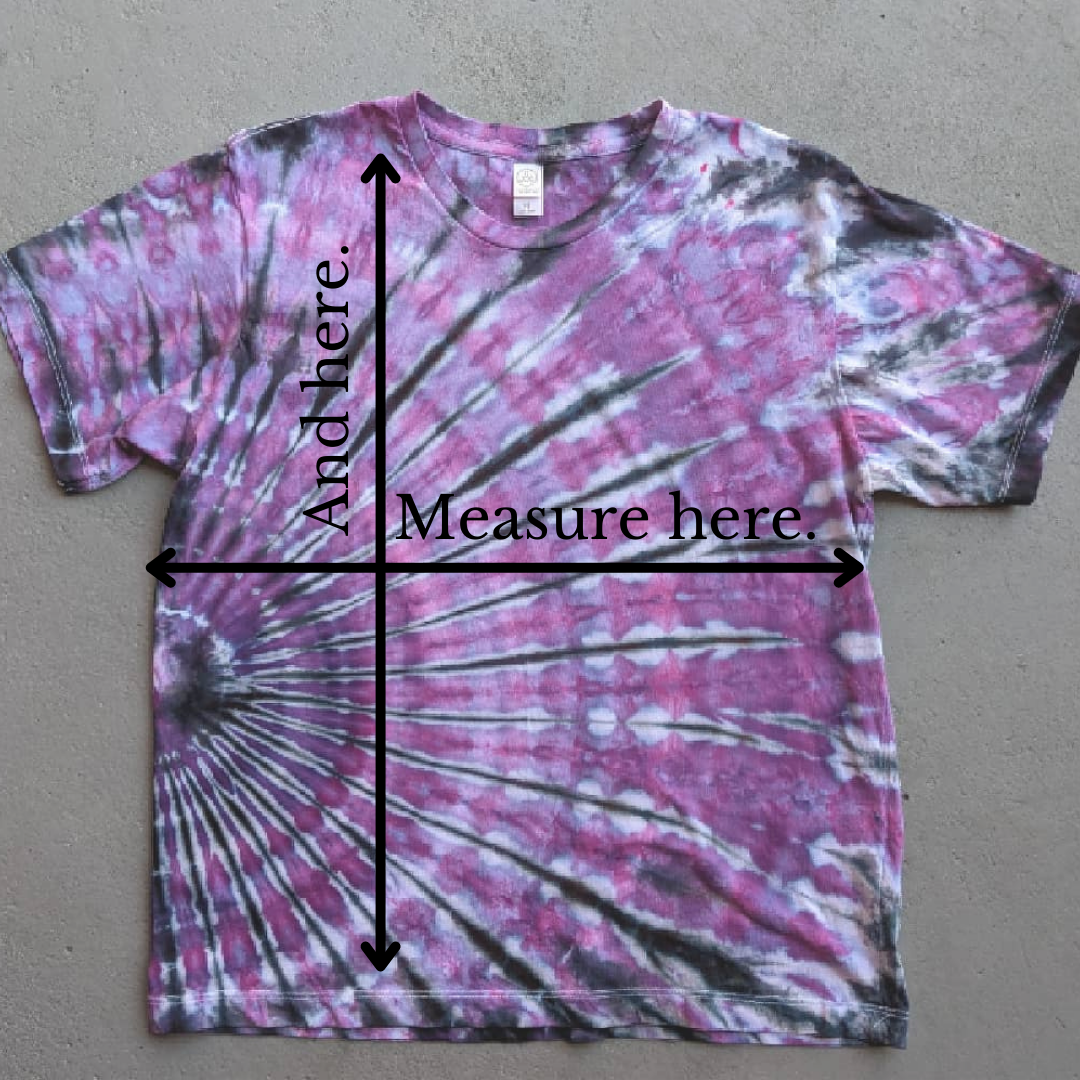 To find out what size you'll love the most, grab your best fitting t-shirt, lay it flat, and measure. Body length is measured from the shoulder seam to the bottom of the shirt while body width/chest is measured from the seam under on sleeve to the seam under the other. Once you've measured, you can use that as a guide for your perfect fit.