In 2018, after years of wandering and recreational dye use, Margaret Cooper (Marg to her family and friends) started Dyed & Company at The Corner Market in Greensboro, NC. As she worked to hone her tie dye skills and learned the ropes of vending, Marg began to want more from her t-shirts. The inexpensive blanks from popular t-shirt companies were rough and poorly made. They didn't live up to her expectations or her work. Marg knew she could do better. She decided that a t-shirt wouldn't be "just a t-shirt" anymore. Not in her own wardrobe and definitely not at Dyed & Company. Her t-shirts wouldn't be uncomfortable, disposable afterthoughts but instead elevated and appreciated, made of smooth and comfortable fibers, and worthy of the people wearing them. They deserve a beautiful, comfortable piece of wearable art that's made to last. They deserve t-shirts made with care and thought for the materials used as well as for the people who are making them.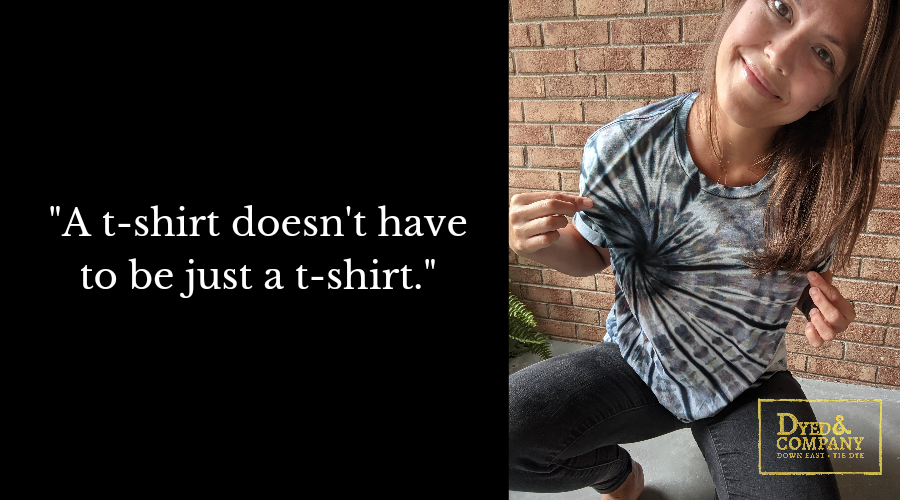 As Dyed & Co. transitioned to an online business, finding quality, sustainable, ethical blanks became a major mission for Marg. She continues to do thoughtful research on fabrics (ask her the difference between short and long staple cotton and you'll get an earful!), sustainability, and ethics in t-shirt manufacturing and she purchases blanks from those brands that strive to do better. She matches those blanks with high quality fiber reactive dyes so she can feel good about the art she's making and you can feel good in and about the art that you're wearing.

Dyed & Co. has created tie dye for Oteil Burbridge, Jesse Stockton, and kind people around the world.